Simone C Niquille / Technoflesh
Regarding the Pain of SpotMini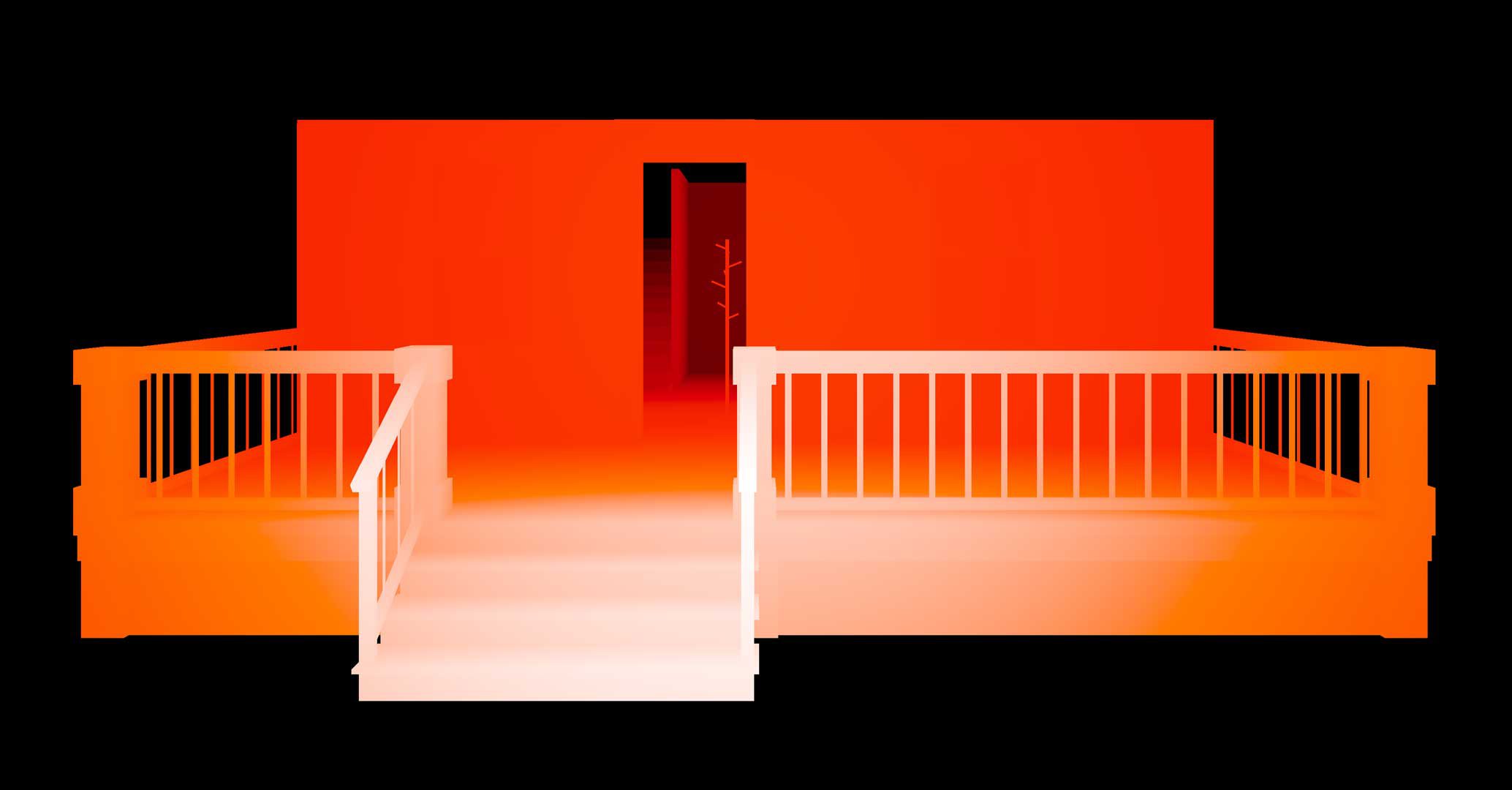 Simone C Niquille/Technoflesh, Depth map of Boston Dynamics' test house for SpotMini, 2018. Credit: Simone C Niquille
Regarding the Pain of SpotMini is part of an ongoing research into database accountability, parametric design workflows and their origins in systems of measurement and classification established in Europe during the 1500s.
Autonomous systems are outfitted with a computer vision system with which they can navigate the built environment. Machine vision needs to be taught everything about the world it operates in: an autonomous robot navigating a domestic space needs to learn what a chair is, what a dining room is, what a human is. Large training databases of images are created for this purpose. A posthuman architecture of human and autonomous machine cohabitation reveals a hyperstandardized and exclusive architecture. What image is used to teach a computer vision system what a human is?
Simone C Niquille (CH, NL) is a designer and researcher based in Amsterdam. Her practice Technoflesh investigates the representation of identity and the digitization of biomass in the networked space of appearance. She holds a BFA in Graphic Design from Rhode Island School of Design and a M.A. in Visual Strategies from the Sandberg Instituut Amsterdam. She teaches Design Research at ArtEZ University of the Arts Arnhem and is a 2016 Fellow of Het Nieuwe Instituut Rotterdam. Simone C Niquille is commissioned contributor to the Dutch Pavilion at the 2018 Venice Architecture Biennale. Her current work investigates standards of living and being embedded in parametric design processes.